The LM-11 Series
of Slitter / Rewinders
(single + multi-ply)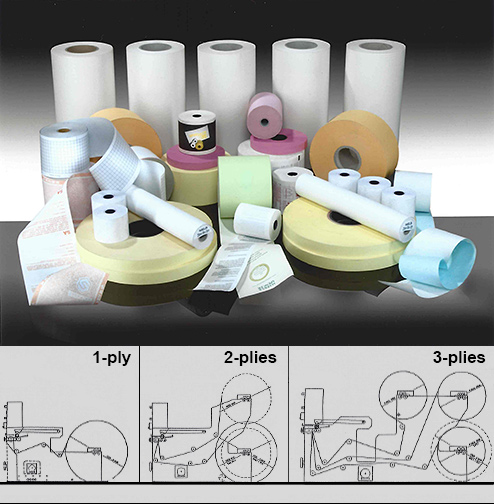 WHICH PRODUCTS DO YOU WISH TO MAKE ?
Self-Containing Paper Rolls
Carbonless Paper Rolls
Diagram Paper Rolls
Adding Machine Rolls
Thermal Paper Rolls
Cash-Register Rolls
Plotter Rolls
Lottery Rolls
Telefax Rolls
CB:CF Rolls
ATM Rolls
CFB Rolls
POS Rolls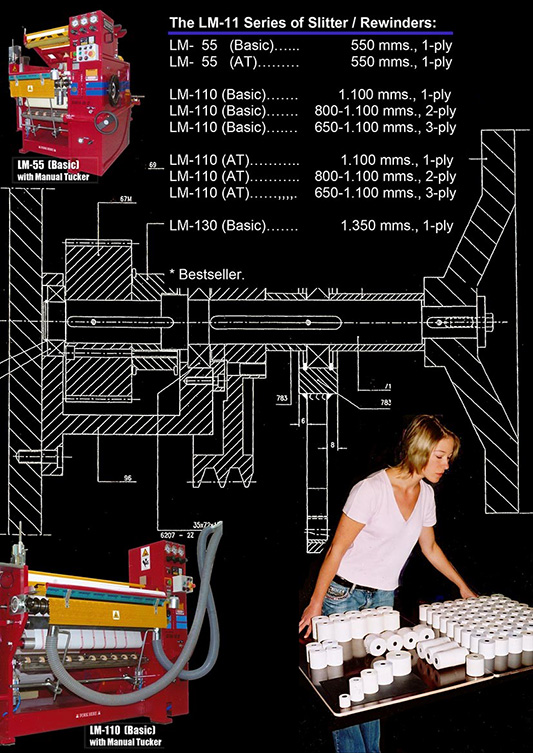 ONE OF THE MOST VERSATILE SLITTER/REWINDERS PRESENTLY ON THE MARKET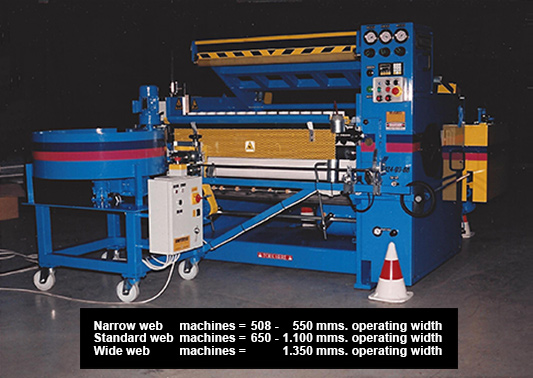 Get your Market Share of the profitable Non-Carbon Roll Business with the LM-11 Series of Slitter/Rewinders.
Benefit from the exciting Cost: Performance Ratio and unbeatable Versatility. 320 mtrs./min. web speed. 1 + 2 + 3 plies, each backstand with its own bow roller. Up to 500 logs/shift.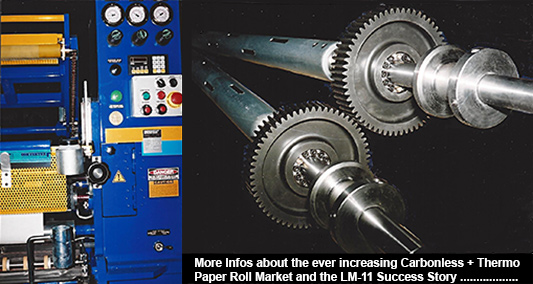 LM-110 (AT), affordable, compact Slitter / Rewinder,
ideally suited for ATM + POS + ADD + THERMO Paper
Rolls. Multi-purpose machinery from CONVERTEX
Germany.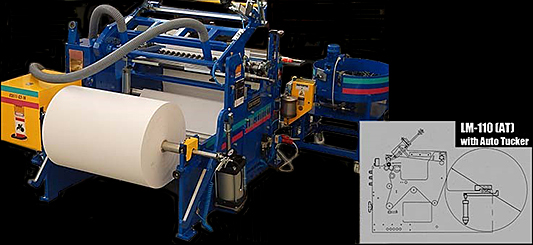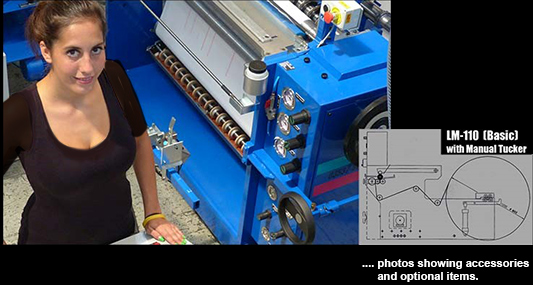 FLEXIBILITY
Slitter / Rewinders of the LM-11 series are most flexible, offering a broad range of products. Parts and pieces for changing the product size are
included with the basic equipment and one operator can do the job easily
and quickly.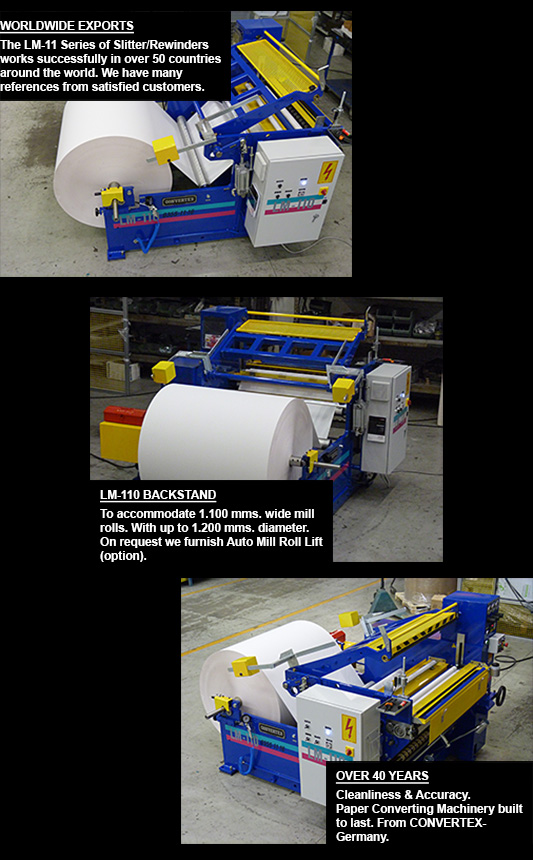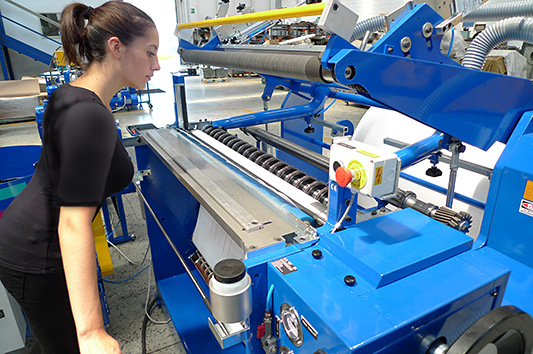 SLITTER / REWINDER LM-110 .... for THERMAL Sensitive Paper
and Carbonless Paper Rolls. 1.100 mms. wide, 320 mtr. / min.
web speed. 6 - 13.000 rolls per 8 hrs. shift.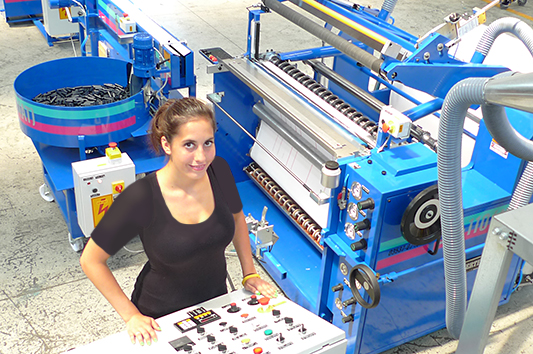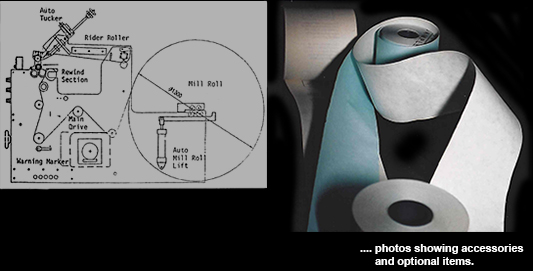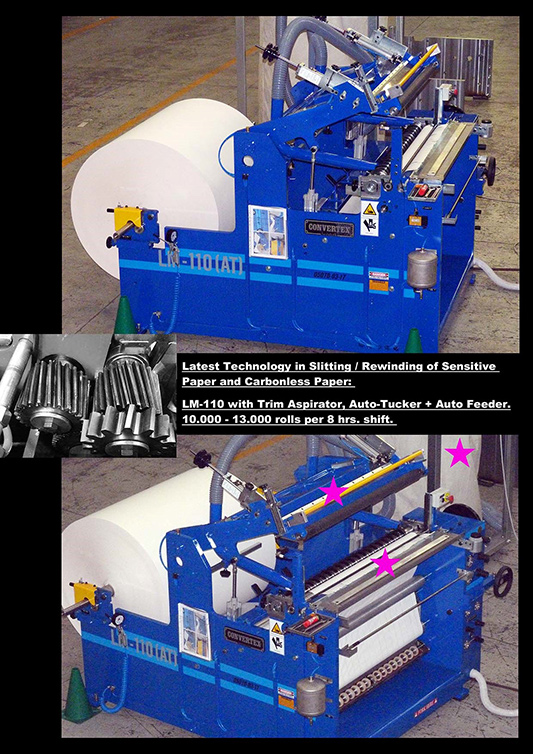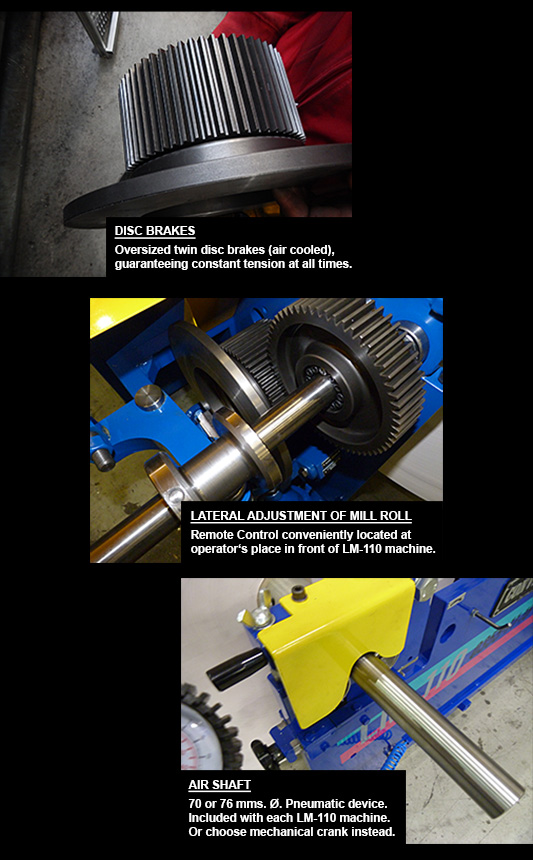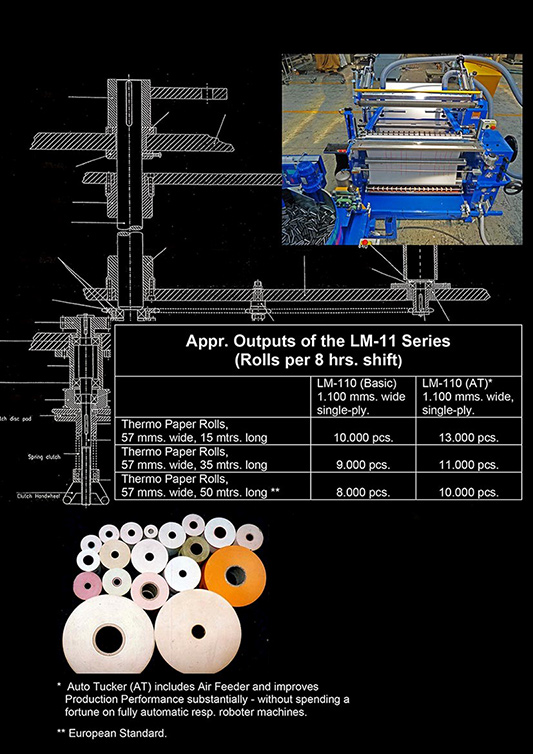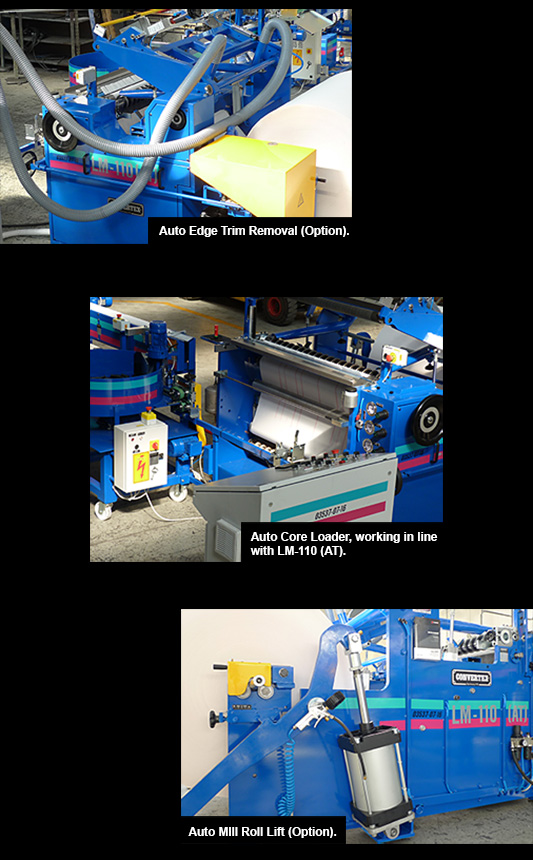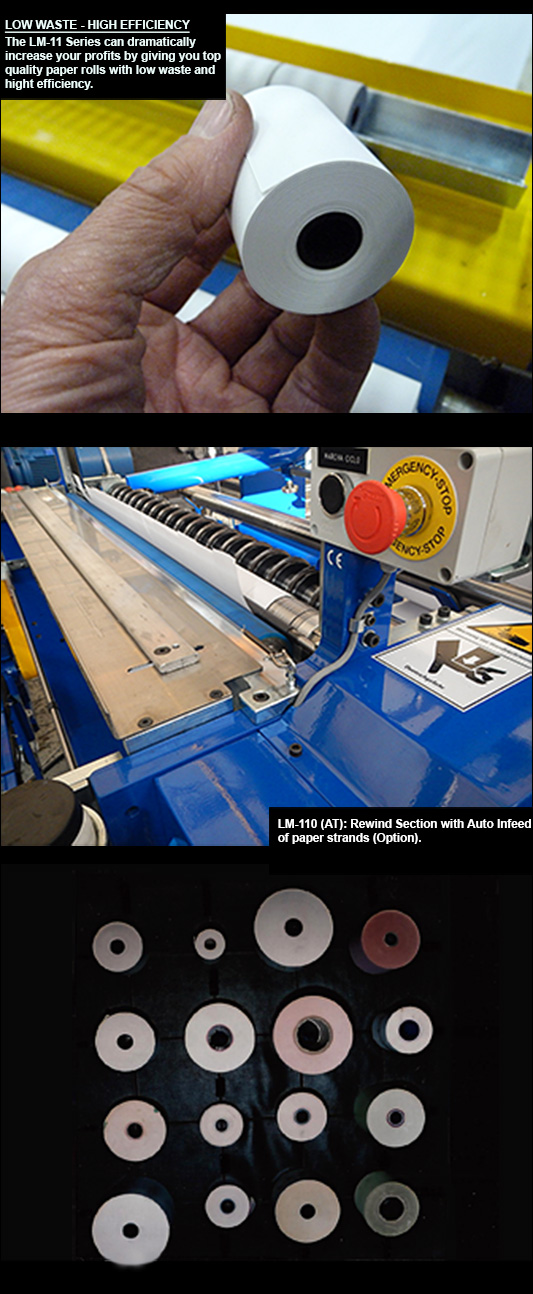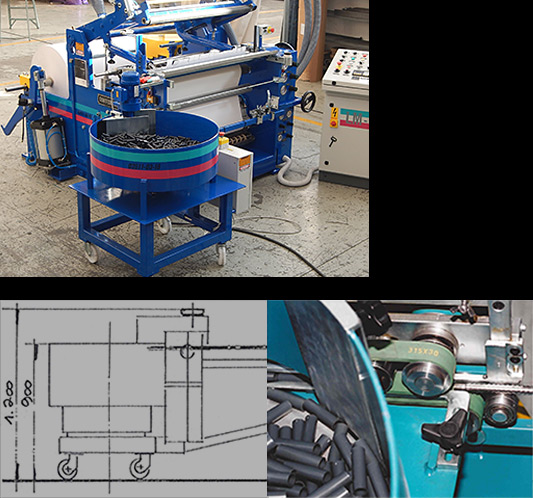 AUTO CORE LOADER
Feeds plastic or cardboard cores automatically on the rewind shaft. Minimum core length = 35 mms., maximum core length = 120 mms. Minimum outside diameter = 27 mms., maximum thickness = 40 mms.
The automatic core loader is a very useful Option, to complement the
LM-11 series and could work in line with other brands as well. Independent unit with its own drive. May be purchased afterwards.
Designed for small cores, like add'rolls (not for fax rolls).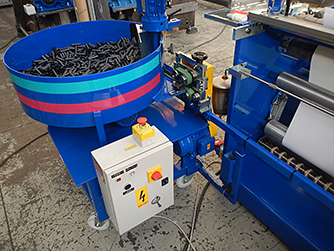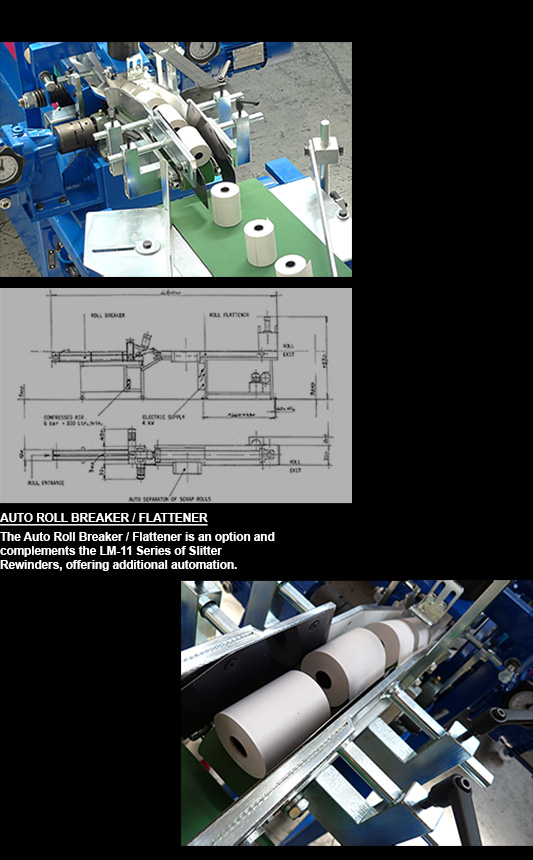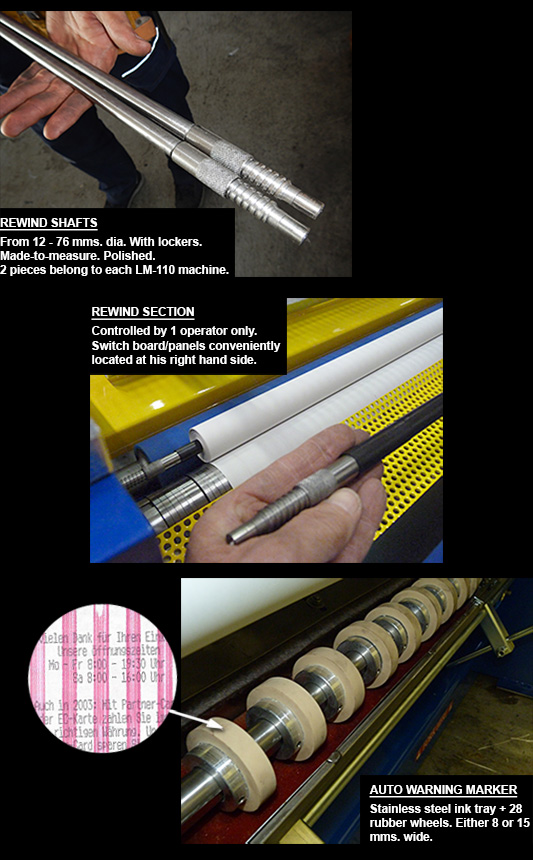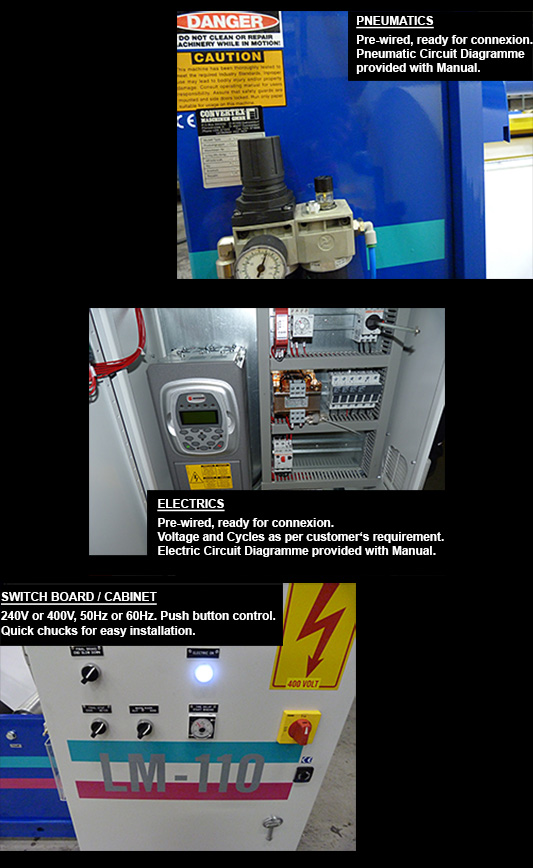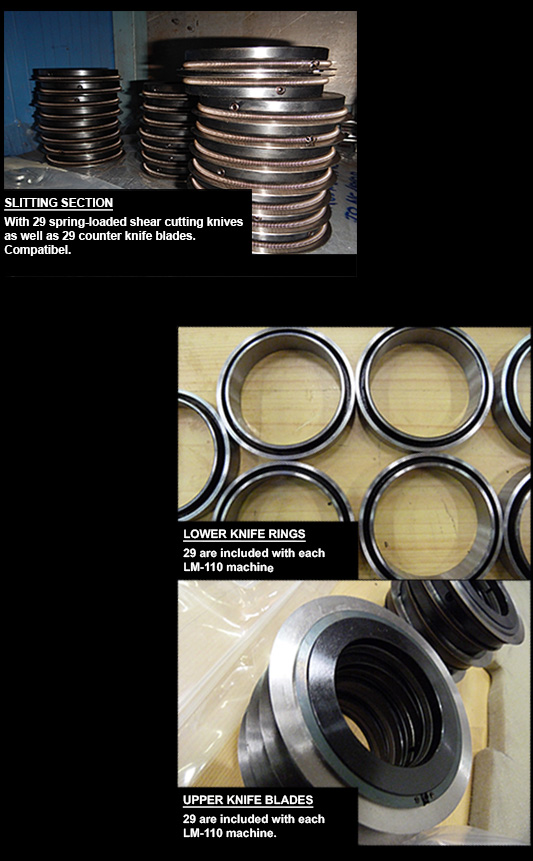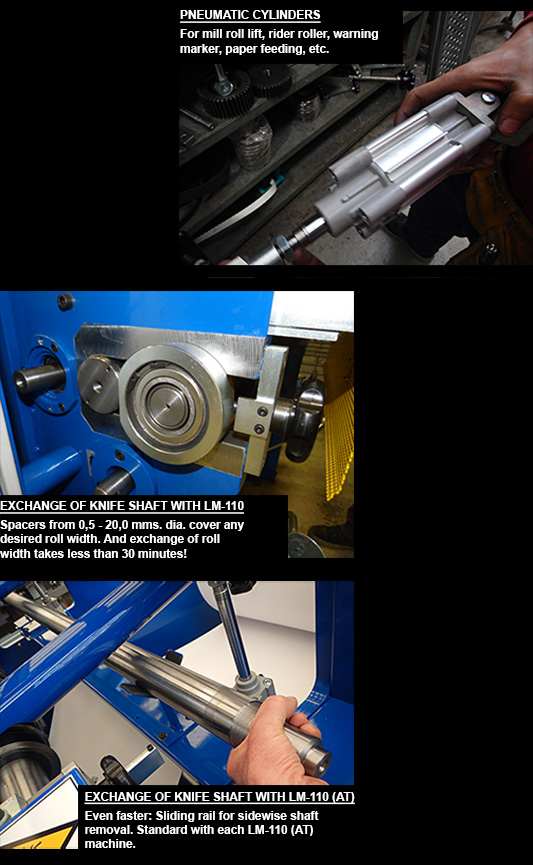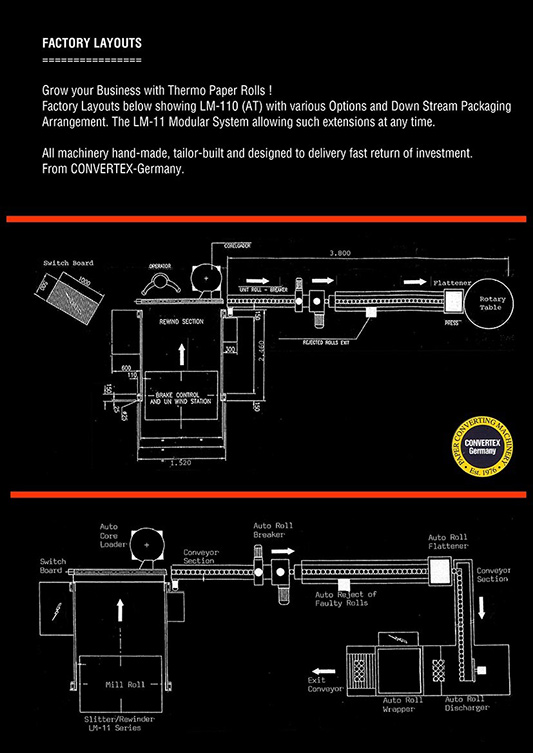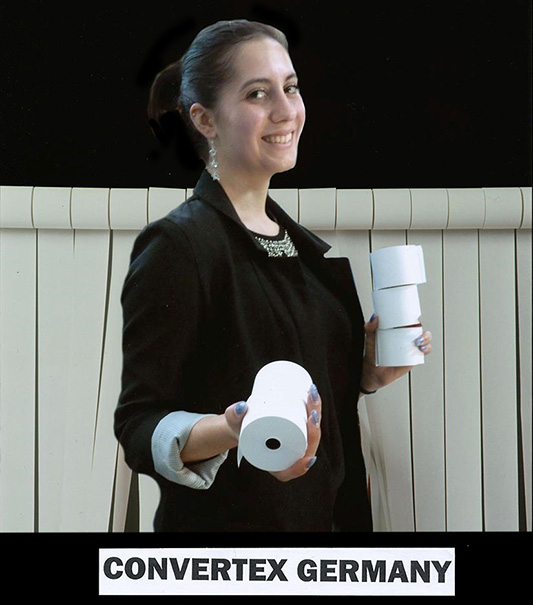 The Paper Roll Business is growing rapidly everywhere. Multi-ply NCR/THERMO Rolls continue to experience rates of growth in both,
industrialized and Third-World Countries.
CONVERTEX' answer:
The LM-11 Series of Slitter/Rewinders for single/twin/triple-ply rolls, combining versatility and flexibility.

Handles NCR / THERMO / CARBONLESS/CB/CF/CFB ... with ease and is ideally suited for the manufacture of Credit Card Payment Slip Rolls in multiparts (American Express, Diners, Euro Card, Masters, Visa, etc.). It can also make twin & triple-ply Add/Fax Till rolls as well as ATM, POS, PLOTTER and Lottery. With and without flexo printing. Max. web speed = 320 mtrs./min.
Airshaft/s, edge trim, rewind shafts and auto-warning marker are standard.

Also included:

Auto Rider Roller
Auto Stop by Roll Length
Auto Stop by Roll Diamenter
Auto Twister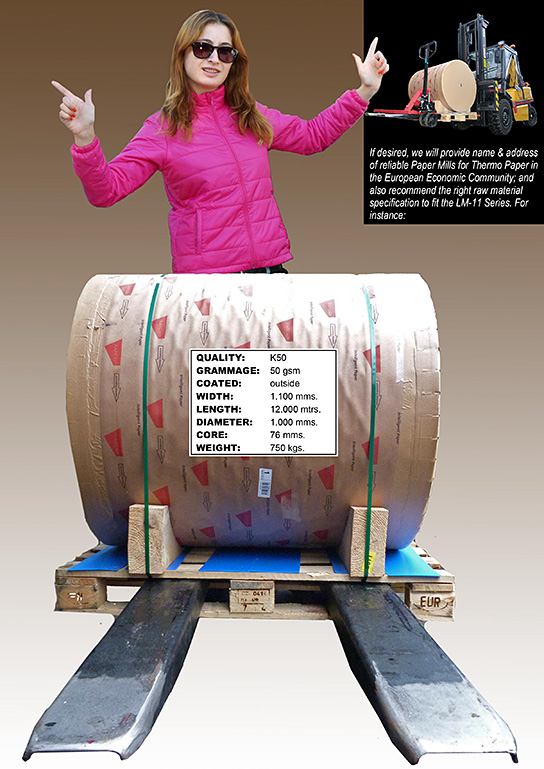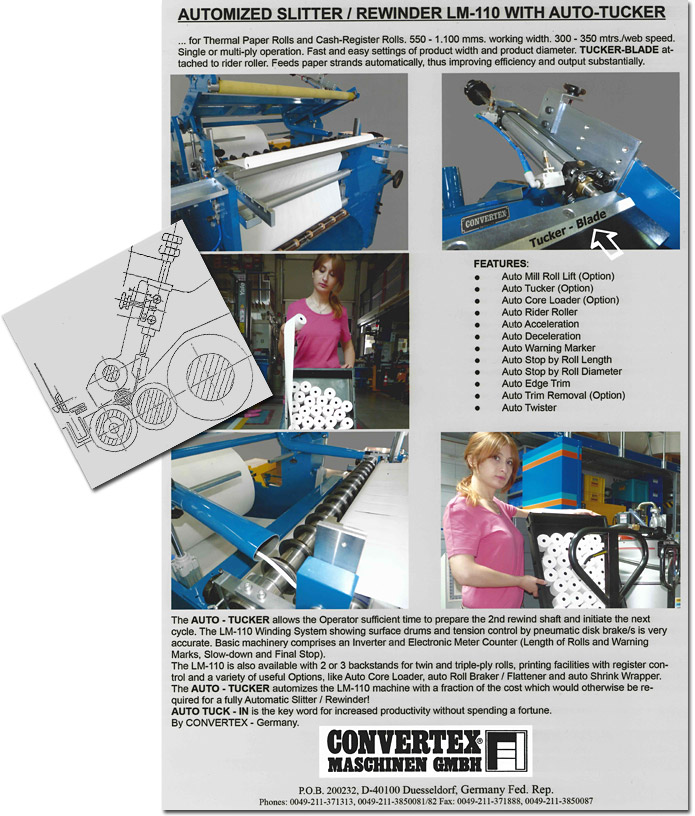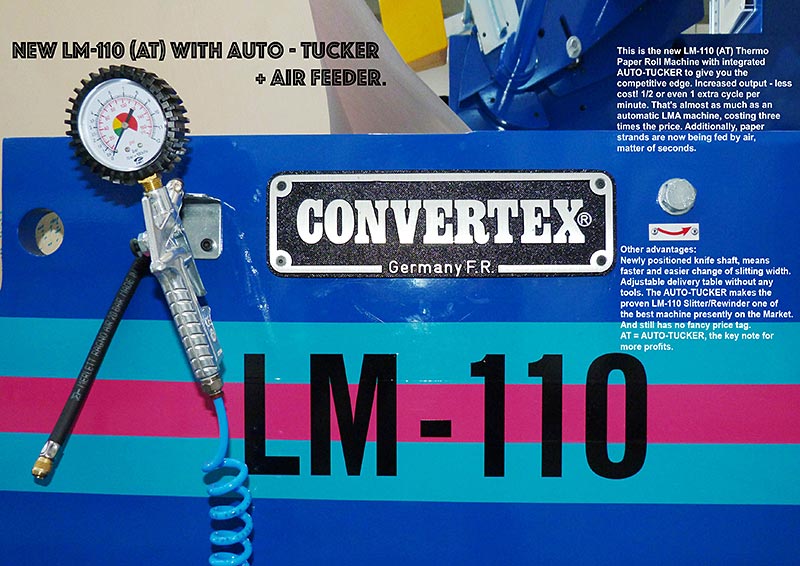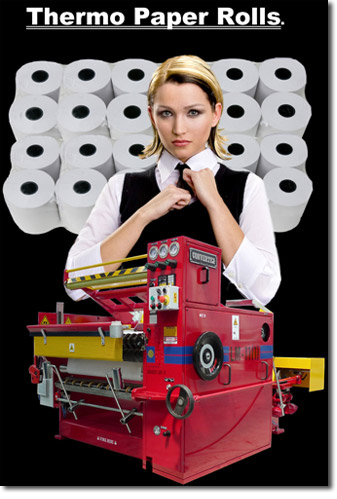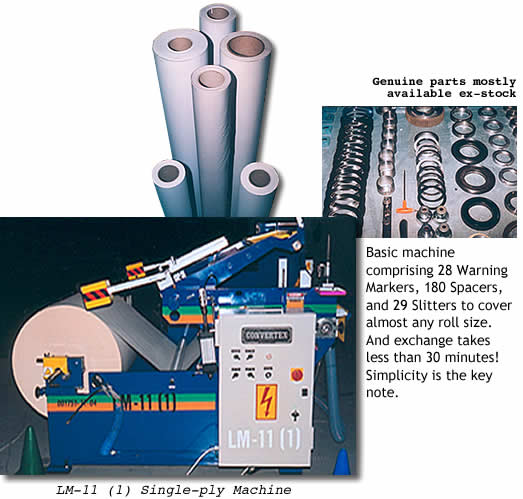 | | |
| --- | --- |
| | STANDARD FEATURES OF THE LM-11 SERIES |
| | |
| --- | --- |
| | Backstand with 1 or 2 or 3 unwind/s. |
| | Each unwind equipped with its own air shaft, air brake and banana roller. |
| | Banana roller/s covered with "VITTON" rubber, resistant against aggressive chemicals. |
| | Driven and pneumatically actuated rider roller. |
| | Rider roller showing 10% advance speed. |
| | Individual setting of air brake/s. |
| | |
| --- | --- |
| | Air brake equipped with fine regulation. |
| | One of the two carrier rollers with metallized cover. |
| | Lower knife shaft of "TUNGSTEN CARBIDE" or "POLYURETHANE". |
| | Quick and high return of investment. |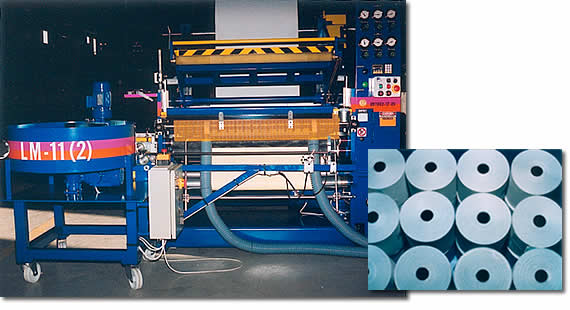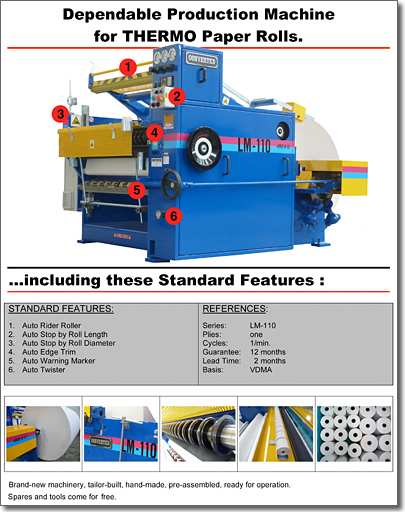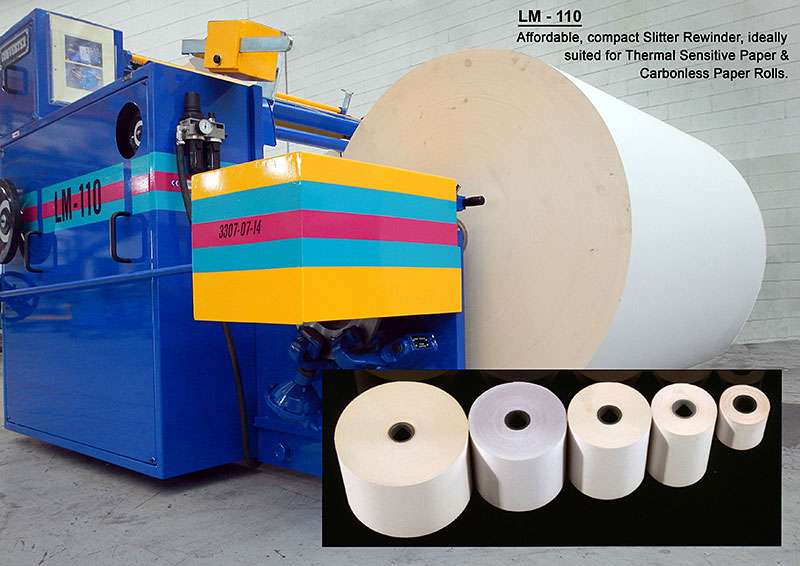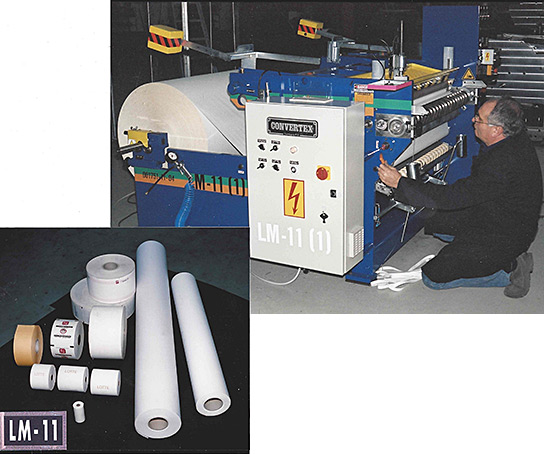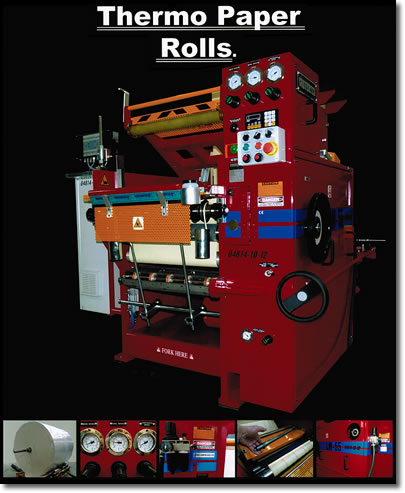 Operating widths:
1100 mms. (1-ply)
800 mms. (2-ply)
650 mms. (3-ply)
Approx. output:
6-10.000 add rolls per shift
2-3.500 fax rolls per shift
Standards:
CE-ISO-VDE-VDMA.
The LM-11 represents effecient and inexpensive paper converting machinery to give you the competitive edge!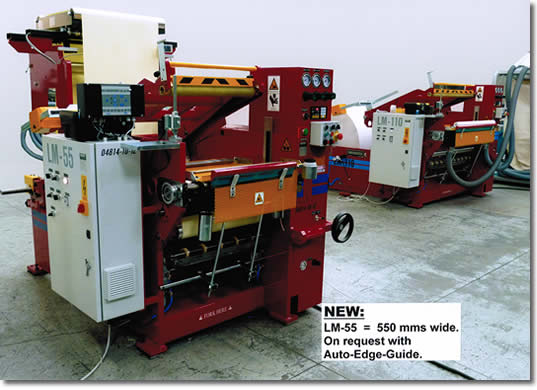 Flexo printing attachments available for the LM-11 Series as option.
1 or 2 colour/s. Front or reverse. Simple rubber roller or sophisticated ceramic roller. 80 resp. 160 mtrs./min. 300/600 mms. print repeat.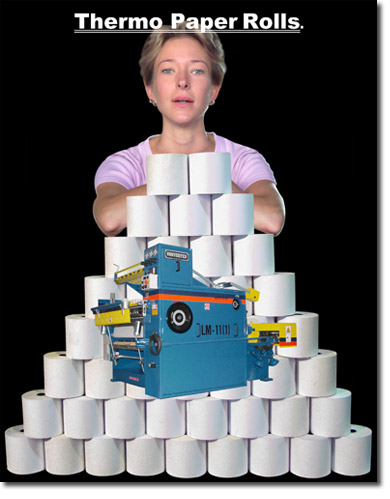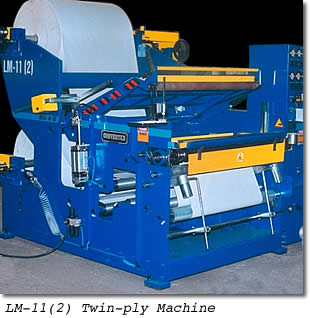 Broad range of fine accessories, customized options and genuine spare parts available on request.
For instance inline flexo printing of one or two colour/s with precise registration, edge guide systems, auto web tension control, auto-roll wrapper and low-budget shrink wrappers.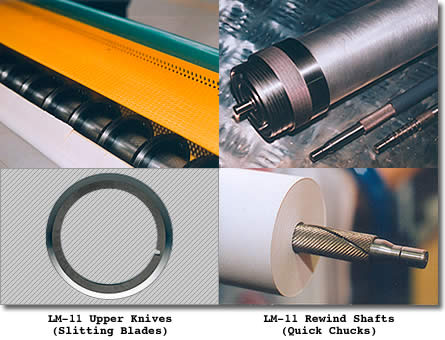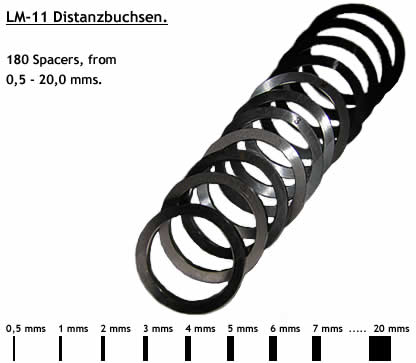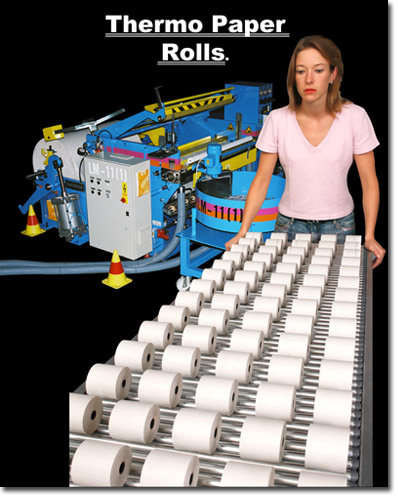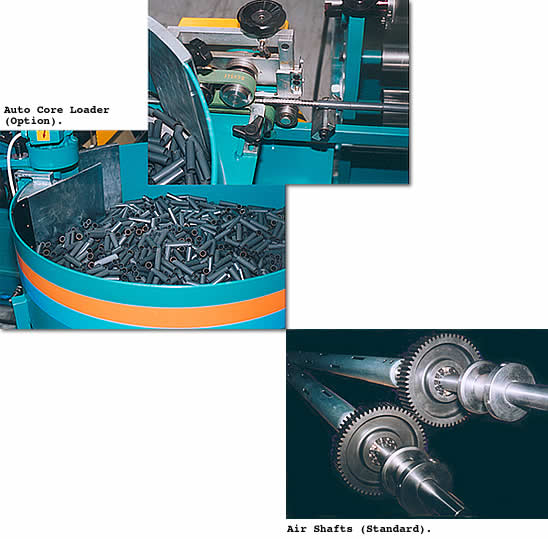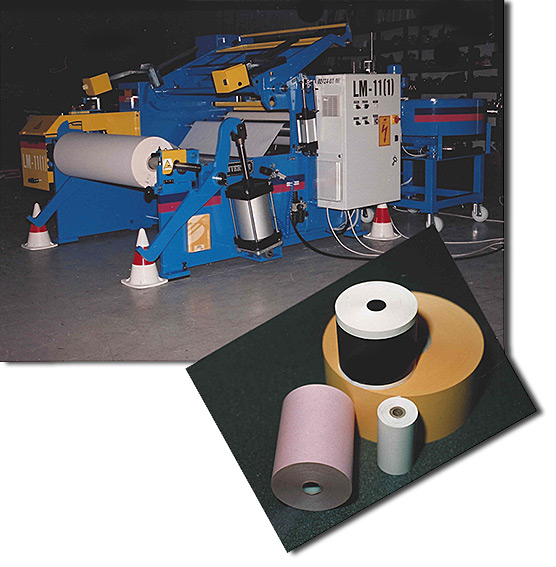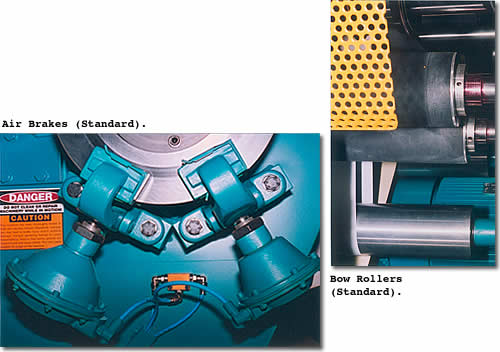 All hand made, custom built and fully guaranteed machinery to dramatically increase your sales.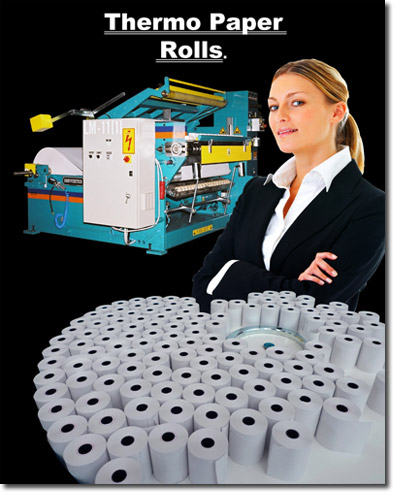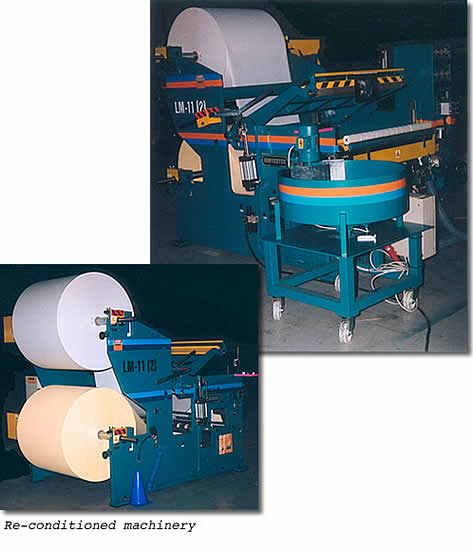 From CONVERTEX- Germany, your single source supplier.
If you wish to receive more Infos, send for Colour Brochure "Booster-99".